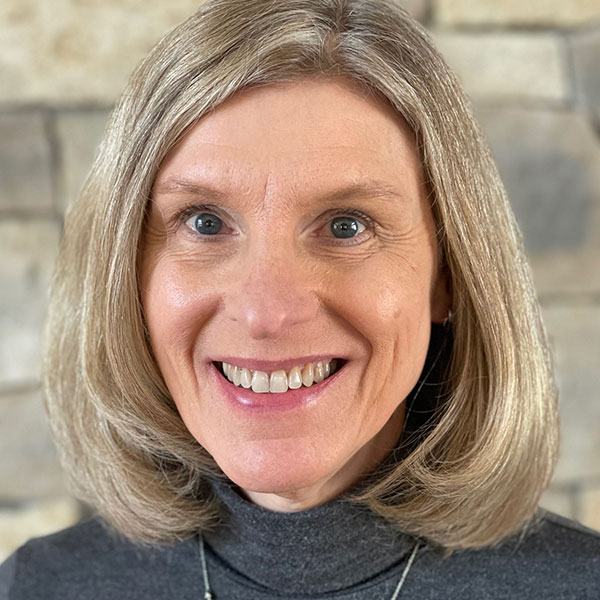 Susan Stropnicky
Director
Susan has been a member of the CCDS team since 2001. Prior to becoming an early childhood educator, Susan was an Associate Managing Director in Human Resources/Corporate Training at a major NYC bank. She managed over 200 team members in key support and operational areas. Susan started her teaching career as an Associate Teacher in the Fives classroom, earned her Master's degree from Bank Street College of Education in 2003 and became the Head Teacher of the Fives in 2005. Susan also has been trained in the Responsive Classroom approach, Teacher-Child Interaction Training (TCIT) and Learning Without Tears. After an extensive search process, Susan was selected to be the Director of Christ Church Day School starting in July, 2019. Susan truly enjoys watching children discover the world around them, become good friends to each other and learn about themselves. Susan is passionate about partnering with parents and collaborating with her faculty and staff. She grew up and lives on the Upper East Side and enjoys spending time at the beach, doing yoga, traveling, reading and listening to podcasts and audiobooks. Susan feels extremely grateful to have such a rewarding and satisfying job surrounded by people who are so caring and joyful.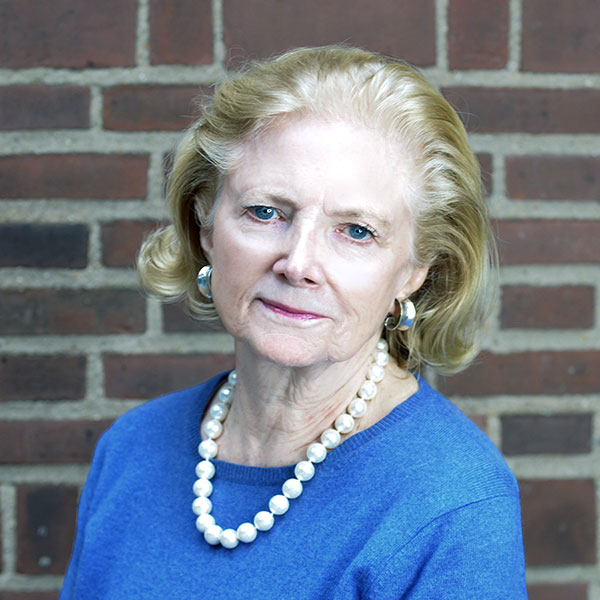 Luanne Vrattos
Assistant Director
Luanne was born in Philadelphia but, because of her father's career in the aerospace industry, she has lived in Syracuse, Buffalo, San Diego, Boston, and Greeneville, Tennessee. After graduating from Vassar College, she came to NYC and worked at Merrill Lynch in their main NYC sales office and also in the Syndicate Department at Smith Barney. After "retiring" from the workforce to raise her two sons, she arrived at Christ Church Day School which her younger son had attended. For many years she studied ballet, violin and piano but raising her children took precedence over a career in the performing arts. She loves working with CCDS families and watching the children grow and graduate. At CCDS no two days are ever the same!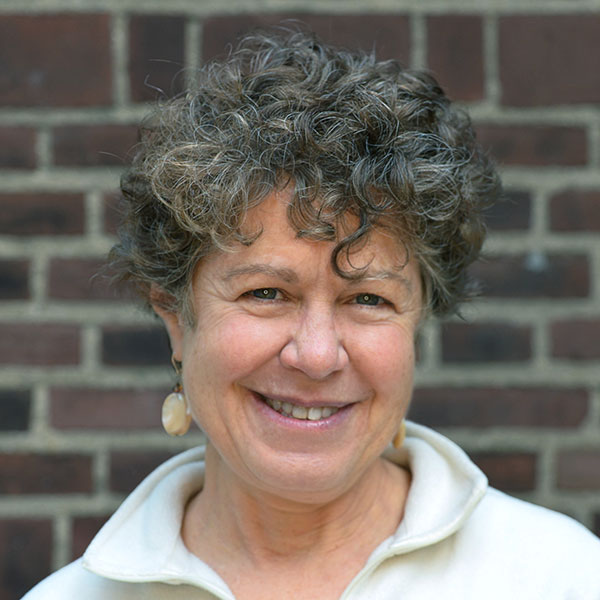 Jill Katz
Educational Director and Head Teacher, Afternoon Twos
Jill has been working at Christ Church Day School since 2000. She has a Master's degree in Early Childhood/Special Education from Bank Street College and a Doctorate in Child/School Psychology from New York University. Jill started her teaching career in a therapeutic nursery. After she got her degree in child psychology, she worked for the Bank Street Community Outreach program and in a private practice for young children and their parents. Because she missed being part of a school community, Jill eventually found her home at CCDS, first as a part time consultant and later as the Educational Director. Jill lives in Maplewood, New Jersey with her husband and two children, where she enjoys the suburban tranquility, cooking, gardening and her small herd of guinea pigs!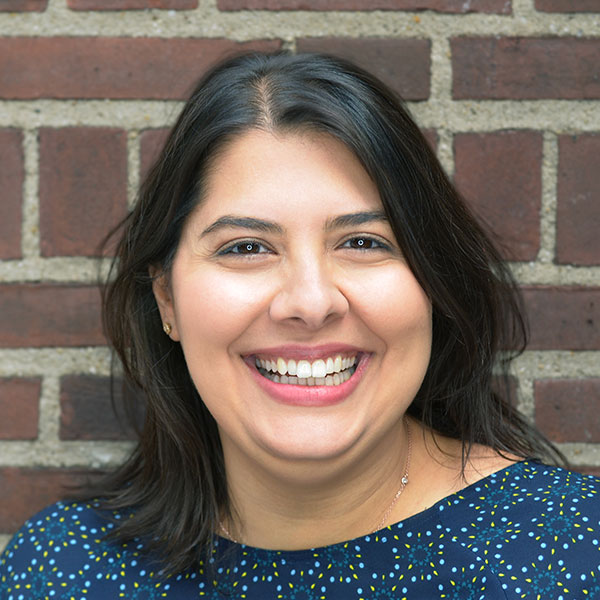 Dawn
Head Teacher, Morning Twos
Dawn joined the Twos program at CCDS in the fall of 2007. She is originally from Queens but currently resides in Long Island with her husband and three young children. Dawn holds a Master's degree in Health Education from Teachers College at Columbia University and a Master's degree in Early Childhood Education from Hunter College. Dawn's background includes a variety of educational experiences, including writing a national K-5 health education curriculum and teaching Greek folk dance to children of all ages. In her spare time, Dawn enjoys volunteering at her children's schools and spending time with her family.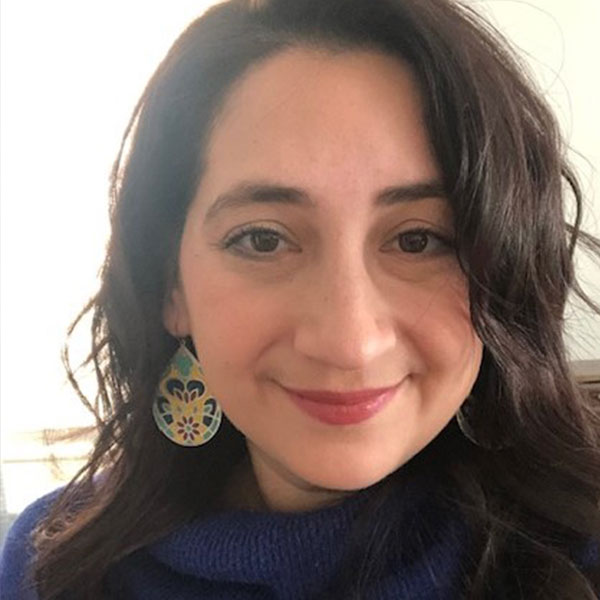 Bethany
Associate Teacher, Morning Twos
Bethany has worked with young children aged 2-5 since 2008, and joined the Christ Church Day School faculty in 2013. She received a dual Bachelor of Arts degree in American Studies and Theatre from SUNY Fredonia. She began her career working with children by teaching dance at a sleep away camp one summer during college. She hasn't looked back! While teaching at various independent preschools in NYC, Bethany earned a Master's degree in Early Childhood Education from Hunter College. She loves to see children grow, become independent and take ownership of the classroom. A native of Woodstock, NY, she now resides in Jackson Heights, Queens. She is also the very proud parent of a CCDS alumna! Outside of school, Bethany keeps herself busy cooking, taking tap dance classes and trying new foods from around the world.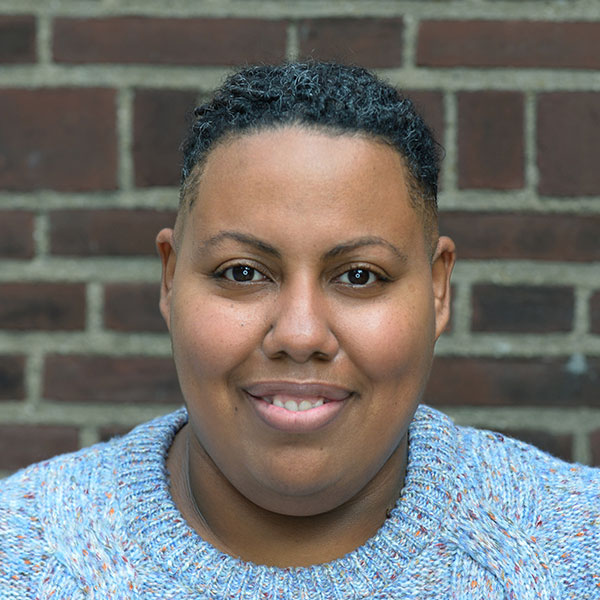 Tanisha
Associate Teacher, Morning Twos
A proud Bronx native (Go, Yankees!), Tanisha spent much of her childhood surrounded by cousins, sisters, and scores of other children whom she took under her wing. These instincts were put to good use when she attended the University of Virginia and became a mentor for preschool children throughout the city. (Fun fact: Tanisha was AmeriCorps Team Leader of the Year as a fourth year student volunteer!) This passion led her to the hallowed halls of Teachers College, Columbia University where she obtained her Master's degree in Early Childhood Education with an added focus on working with students with special needs. She has since worked at private and public institutions on both coasts and has been lucky to call CCDS her work home since 2019. When not with the children, she can be found taking long drives throughout the Hudson Valley, constructing complex Lego sets, and contemplating deeply existential issues.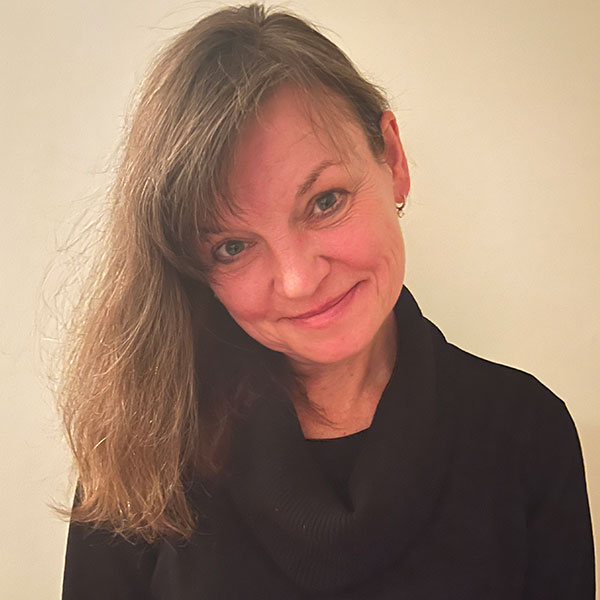 Eva
Associate Teacher, Afternoon Twos, Group 3N and Group 4
Eva joined Christ Church Day School in 2021. Eva has an extensive background in education with many years of experience as a preschool, Kindergarten and Elementary School Teacher. For over a decade, as an instructor and coach at Sokol New York and Chelsea Piers Field Houses, she has helped children develop new gross motor skills and achieve mastery in gymnastics and other sports. Eva was born in the Czech Republic and has lived in the United States for the past twenty years. She resides on the Upper West Side with her daughter Natalie. They are both dog lovers and volunteer their time helping dogs find new homes at dog adoption events around New York City. Eva is a former triathlete and still enjoys running, swimming and other outdoor activities.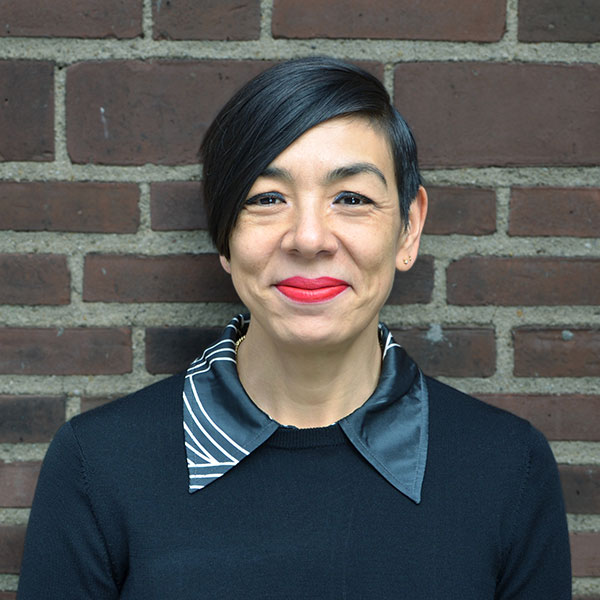 Naoko
Head Teacher, Group 3N
Naoko joined CCDS in 2006. She has a degree in Early Childhood Education and is completing her Master's in Early Childhood Education at Hunter College. Prior to CCDS, she worked for 3 years at another preschool in New York City. Naoko was born and raised in London and emigrated to Queens in 2000. She is married to Niko and they have a daughter Hana who is currently attending SUNY Oswego. Apart from her work at CCDS and Hunter College, Naoko also leads a regional area of Soka Gakkai International, a Buddhist organization in Queens, where she gives faith-based guidance to over 3000 women. This is rooted in her practice of Nichiren Daishonin's Buddhism whose tenets include respecting the dignity of every single human life and the interconnectedness of self and the environment.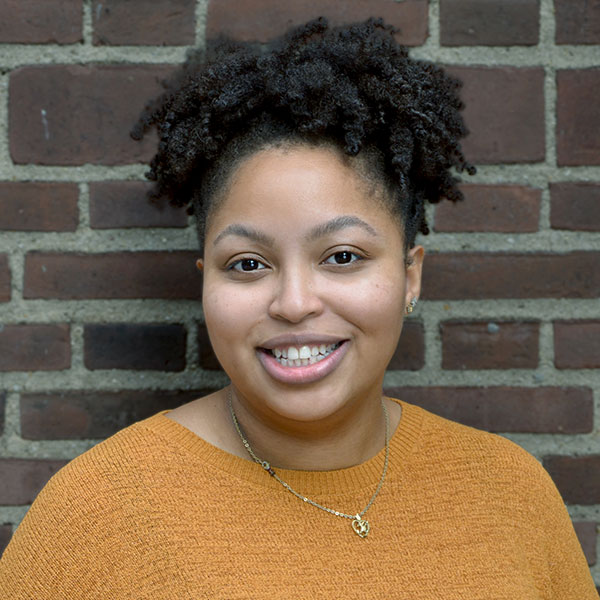 Khalea
Associate Teacher, Group 3N
Khalea joined CCDS in 2019 as a floating teacher and has since become an Associate Teacher. Along with her experience as a teacher, Khalea has worked in various child care professions for several years. Khalea has a BA in Cultural Studies from Chatham University which influences her pursuit of ways to interpret how children interact socially with the world around them. Khalea loves to use storytelling as a way to create community in the classroom. She believes in a "lead by example" approach, always offering children her own childhood experiences as a mirror for new perspectives. Khalea is a native New Yorker who loves exploring all that the city has to offer. She sets a goal each year to visit every museum across the five boroughs.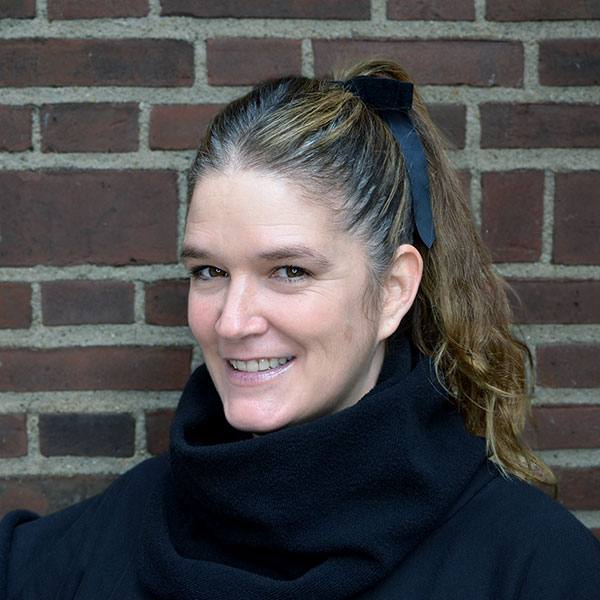 Tracy
Head Teacher, Group 3T
Tracy has been a teacher at Christ Church Day School since 1998. She strives to uphold the long-standing core values upon which CCDS was founded so many years ago. She has a Bachelor of Science from SUNY Albany and attended The Art of Teaching program at Sarah Lawrence College. Born in New York, Tracy spent her childhood and adolescent years in Florida and Ohio before establishing her roots in New York City. Tracy wants her classroom to be one of the first places where small children can experience a love of learning. She is a firm believer that "small moments have the potential to make a big difference." As a result, Tracy is grateful for all of the small moments that she has already experienced at CCDS and looks forward to many more!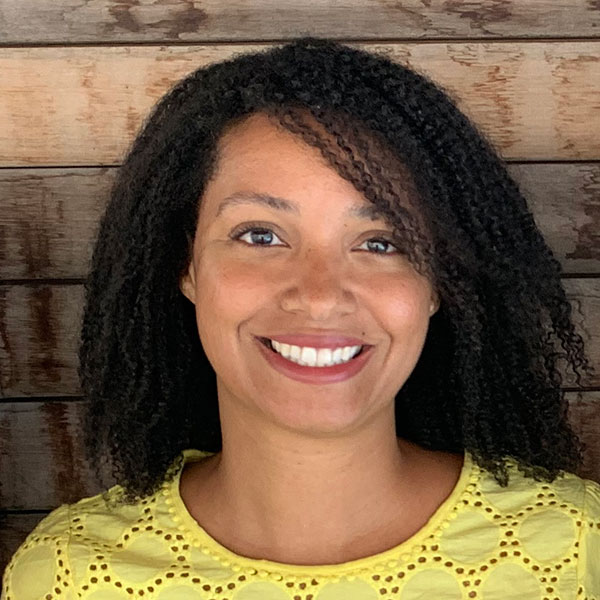 Alake
Associate Teacher, Group 3T
Alake began her career journey in 1989, studying at Livingstone College to become a social worker. During this time, while interning at a Head Start program, she fell in love with teaching. Alake also loves music and was offered a recording contract in the early 90's with her vocal group. While working as a professional vocalist, Alake also was involved in various programs for children as an artist/mentor/program director and early childhood educator. She began teaching at Head Start in 1998 and joined the faculty of CCDS in 2001. Alake loves having a career that allows her to bring her creativity into the classroom and that also supports her ability to engage in artistic projects in her personal life.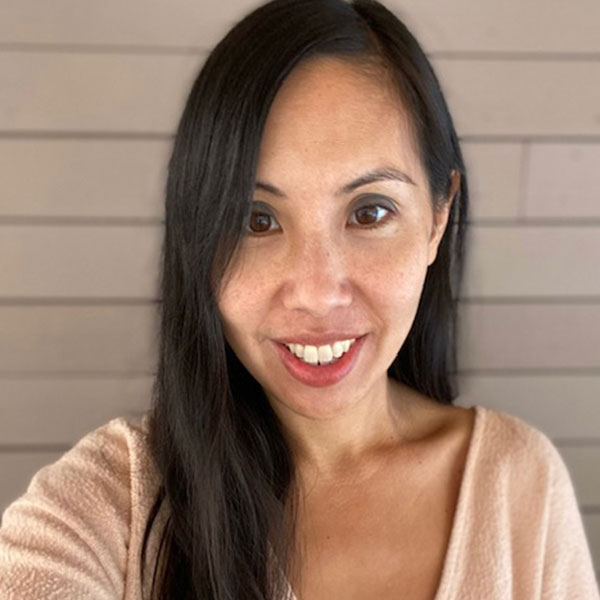 Kai
Associate Teacher, Group 3T
Kai has taught at Christ Church Day School since 2003 and has worked with ages ranging from two to five. She has a Master's degree in Early Childhood Education. She enjoys baking and doing writing activities with the children and finds their endless joy and curiosity inspiring. She loves seeing their first friendships grow and watching their personalities develop. She is a proud parent of a CCDS alumna. In her free time, she enjoys spending time with her family, reading, writing, doing yoga, cooking and traveling. She has done volunteer teaching and caregiving projects in schools and hospitals in the Dominican Republic, Romania, South Africa and Argentina.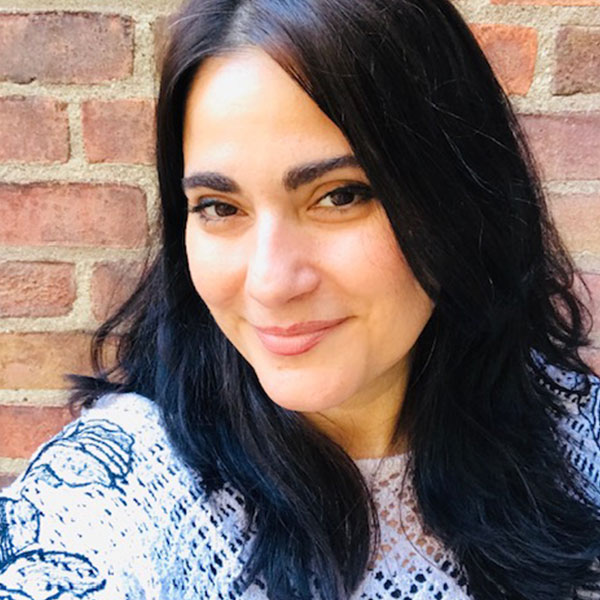 Vicky
Head Teacher, Group 4
Vicky has a total of 15 years experience in early childhood education. She began working at CCDS in the fall of 2013 as an Associate Teacher in Group 5. After spending 6 years teaching in Group 5, Vicky joined Group 4 as an Associate Teacher and the following year became Head Teacher in that classroom. Prior to joining CCDS, she was the Head Teacher of the Threes and Fours programs at an uptown preschool. Vicky earned her Master's degree in Early Childhood Education from Hunter College and a BA in English Literature from New York University. She was a Marketing and Project Manager for over a decade before deciding to change careers. Developing a class curriculum centered on students' interests is something that she truly enjoys. She enjoys watching the children's excitement as they play and learn! Vicky also loves collaborating with her team, as well as with the children and their parents, to create a singularly special and dynamic learning experience for each group. After growing up in New York City, she currently lives in New Jersey with her husband Greg and three sons. She enjoys traveling, reading, cooking and spending time with her family!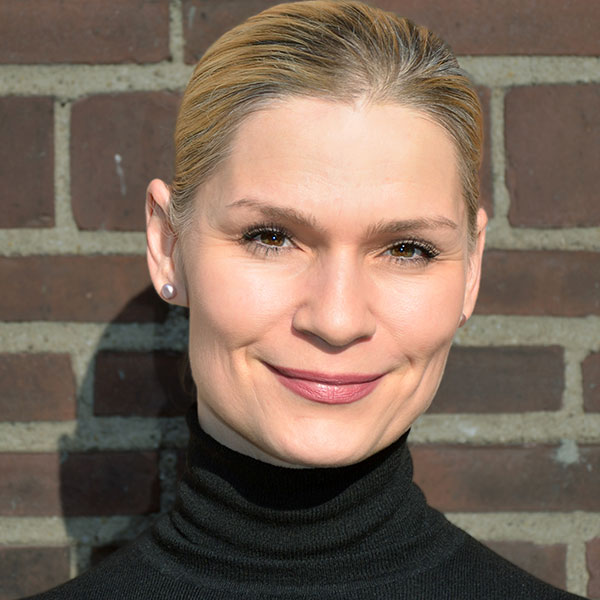 Lenka
Associate Teacher, Group 4
Lenka joined Christ Church Day School in 2021. Lenka is from the Czech Republic. She received her M.S. degree in Elementary Education from UJEP University in Czech Republic. Before coming to CCDS, Lenka spent nine years as an Associate and Head Teacher in private preschools in New Jersey and Manhattan. She is also currently a part-time teacher at the Czech and Slovak language Center in Astoria, Queens. For the past 18 years she has lived on the Upper West Side with her husband and daughter Ella. Lenka is bilingual in English and Czech and also speaks Russian and German. She is an avid cyclist and animal lover. She genuinely loves helping children to learn, grow and thrive socially and academically. She also enjoys sharing what she has learned about other cultures from her travel experiences throughout Europe and the United States.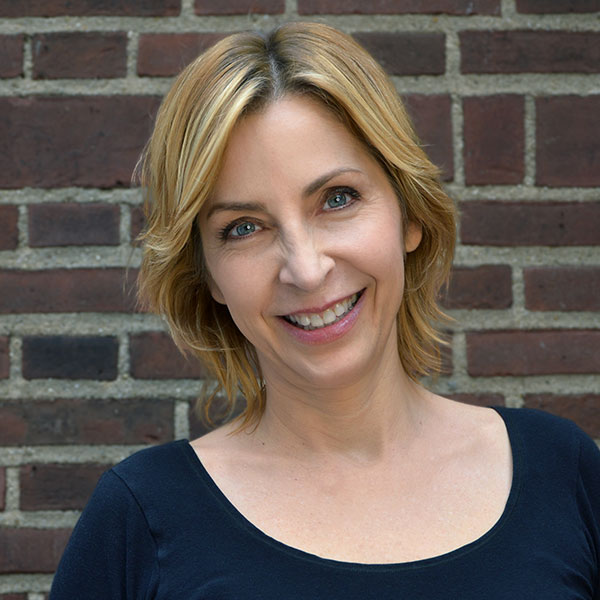 Alisa
Head Teacher, Group 5
Alisa has been working at Christ Church Day School since 1994. She holds a Bachelor of Science from Syracuse University, a Master's degree in Elementary Education from Hunter College and an Advanced Certificate in Teaching Literacy from Mercy College. Alisa has taken extensive special education coursework, trained in the Responsive Classroom approach, Handwriting Without Tears, Sounds In Motion, Teacher-Child Interaction Training, and in American Sign Language as well as the Reggio Emilia approach to early ​​childhood learning. Alisa lives in Forest Hills, Queens with her husband Joel, their twins Charlotte and Henry and their Mini Goldendoodle, Penny. She enjoys kayaking, boxing, practicing the flying trapeze and making teepee forts in Forest Park with her family. She works as a climate activist in her free time.
Rebecca
Associate Teacher, Group 5
Becca joined CCDS in 2021. She has been teaching children in New York since 2012. She graduated from Bank Street College with a Master of Science in Education in Early Childhood Special/General Education. She also has a background in photography, psychology, and communications. Becca is a true New Yorker. Growing up in Manhattan made her realize how special this city is. She has no plans to leave! She loves exploring different neighborhoods and enjoys staying active by doing yoga and cycling. Nothing is more inspiring to her than watching a child grasp a new idea or concept for the first time.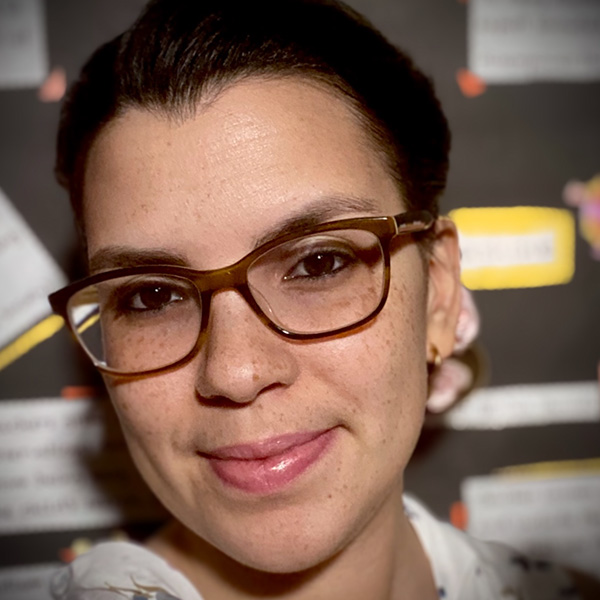 Rosa
Associate Teacher, Group 5
Rosa was thrilled to join the CCDS family in 2022. Prior to joining the CCDS team, she spent nine years working for an uptown preschool. Although she had several roles, her main roles included Head Teacher for the Twos group and the Playgroup program. With over 20 years of experience working with young children, Rosa earned her Master's degree in Early Childhood Education from City College. As an educator, she is passionate about forming positive relationships with children and their families, and finds joy in a child's natural curiosity about the world around them. Outside of the classroom, Rosa enjoys listening to music, and loves spending time with her husband and two young boys. She is excited to be part of the CCDS community!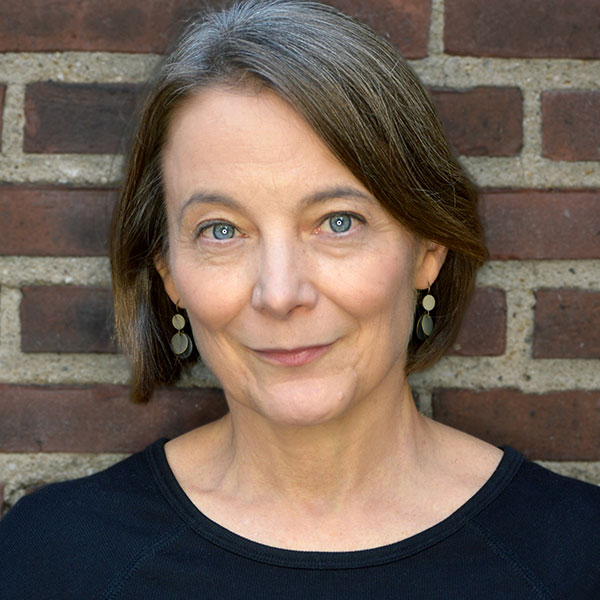 Gina
Music & Movement Specialist
Gina began teaching at Christ Church Day School in 1985. Her professional credentials in dance and music began with a BFA from NYU's Tisch School of the Arts. She toured nationally and internationally as a dancer and musician throughout the 80s and 90s, specializing in rhythmic and percussive dance forms from around the world. She then received her MS degree from Wesleyan University and the Biobehavioral Studies program at Columbia Teachers College. Gina is also a certified Iyengar Yoga Teacher. She has made three extended trips to India to study and teaches yoga to adults. A favorite aspect of her work is creating new kinds of equipment and materials for the children she teaches. She is fascinated by how existing materials can be used in different ways and enjoys helping children create new challenges with whatever is on hand! Her novel equipment ranges from very large-scale installations in her classroom to the tiniest of materials through which young children can become utterly engaged in aspects of movement and music.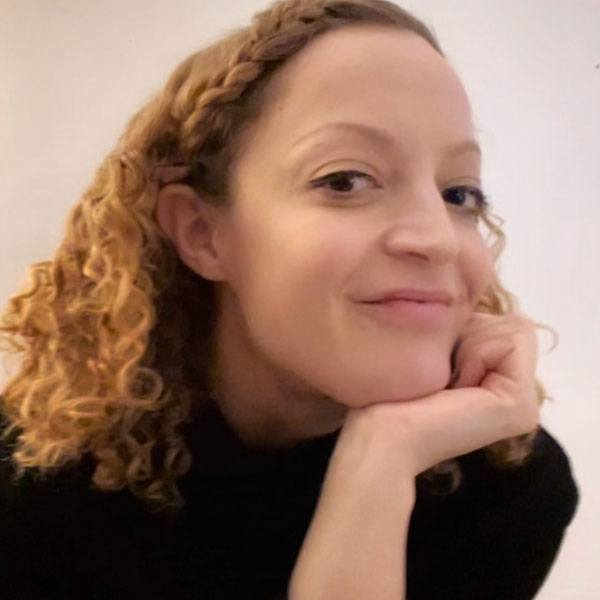 Courtney
Art Specialist & Librarian
Courtney earned her Master's degree in Art Education from the School of Visual Arts in 2010. She has been teaching early childhood art ever since. In 2019 she joined the faculty at Christ Church Day School where she loves teaching art to the children. In 2015 after the devastating earthquakes in Nepal, Courtney raised money to travel there to teach art to a group of children. She also had an amazing opportunity to teach art off the coast of Africa where she raised money for them to have basic art supplies. She loves creating experiences for children to explore and navigate the world around them using all sorts of materials. In Courtney's spare time, she loves to go running in Prospect Park, to take photographs, to play guitar and to go on road trips.