Twos Program:
Children as Physical and Emotional Beings
The wonder of school starts in the two-year-old classes. We believe that children's experiences are directly related to how they emotionally and physically perceive their surroundings. A child who feels safe and understood will be able to take in the full array of first learning experiences. The classroom is staffed with three teachers who are experts in the delightful uniqueness of two-year-olds.
Young 2s: Tuesdays and Thursdays – 8:50am-11:15am;

2020-21 Tuition – $14,200

Older 2s: Mondays, Wednesdays and Fridays – 8:50am-11:15am;

2020-21 Tuition – $17,255

3 teachers and up to 12 children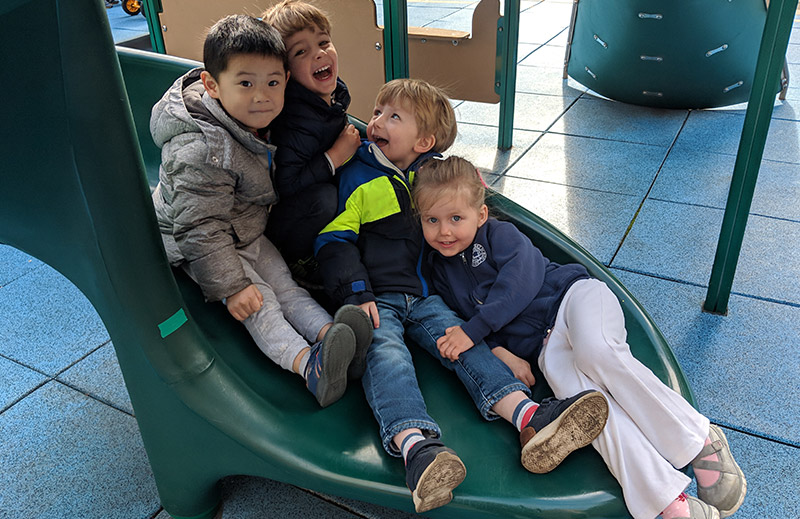 Threes Program:
Children as Social Beings
How children see themselves in relation to others is of fundamental interest to us. We pride ourselves on an awareness of individual and group needs and the complexities of what this means in both a developmental and social context. Teachers of three-year-olds are experts in helping children navigate the complex social relationships of this age.
3 teachers and up to 15 children
Monday through Friday – 8:50am-11:45am;

2020-21 Tuition – $28,380

Optional Extended Day Program – Tuesdays and Thursdays until 2:30pm; Tuition – $7,200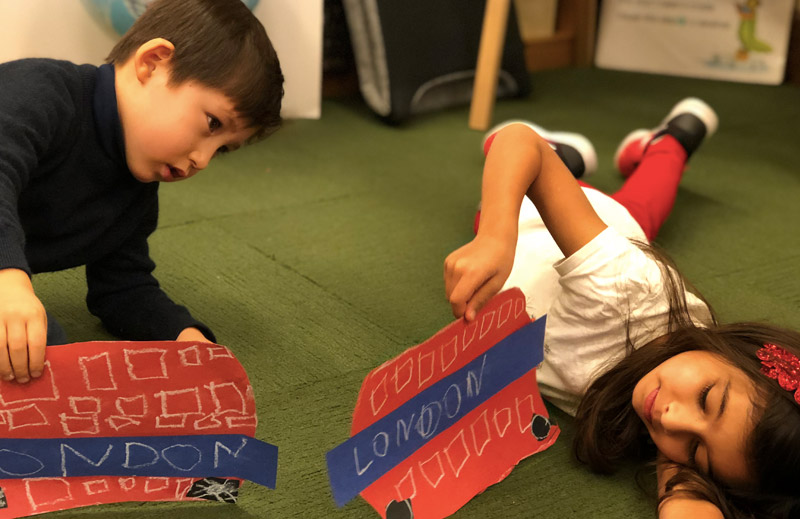 Fours and Fives Programs:
Growing toward Independent Learning
Learning is a two-way process in which teachers present ideas and materials to children, who then bring their own prior knowledge, current abilities and interests to the learning environment. The children make collective decisions on a wide range of topics to study. Past topics have included the human brain, space, ocean life and New York City buildings. Teachers incorporate developmentally-based math, literacy, art, writing, science and social study skills within these topics to prepare children for their next learning experiences in kindergarten programs in New York City private and public schools.
3 teachers and up to 20 children

Young 4s: Monday through Friday – 8:50am-11:50am; 

Tuition for 2020-21 – $28,380

Optional Extended Day Program for Young 4s – Tuesdays, Wednesdays and Thursdays until 2:40pm;

Tuition – $9,905

Older 4s and 5s: Mondays and Fridays – 8:50am-12:00pm; Tuesdays, Wednesdays and Thursdays – 8:50am-2:45pm;

Tuition for 2020-21 – $38,285